7 November 2022
EU mid-term project check - Tórshavn October 2022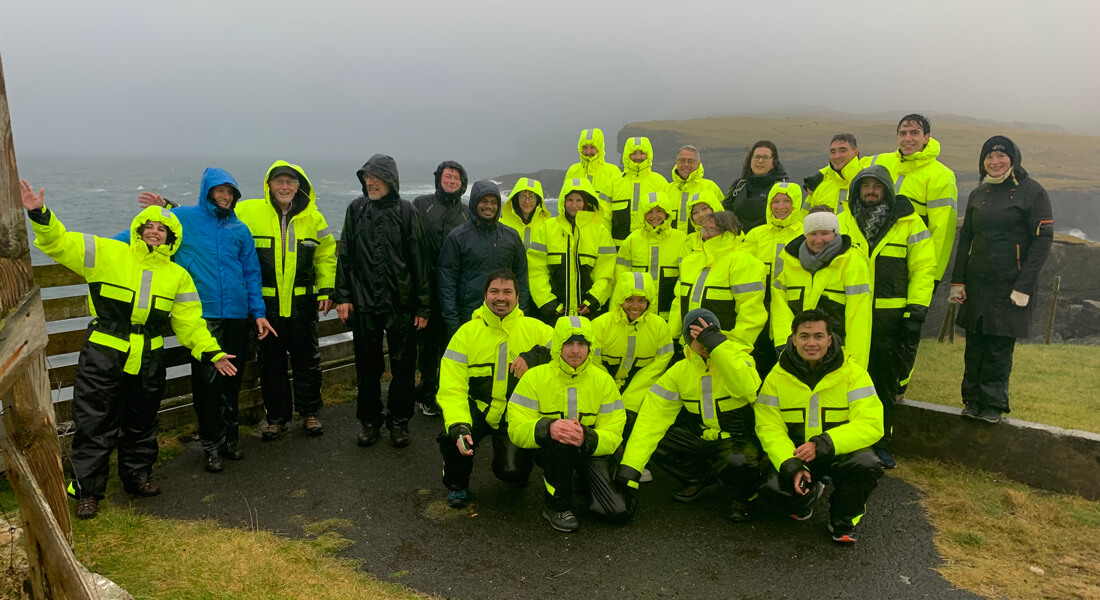 Tórshavn, Faroe Islands
24 - 28 October 2022
 After the first year, RASOPTA has just finished the Midterm Project Check with the Project Officer from the EU. The meeting took place in the Faroe Islands and was organized by the Faroese Food and Veterinary Authority (the FFVA). Representatives from all beneficiaries and most partners were present. Most importantly however, were the ESRs, who are all in place with their organizations, and several have already been on secondments.
The programme was tight; two days with the EU Project Check where the Project Officer listened to the presentations and held meetings with the ESRs and representatives for the beneficiaries. There will be a follow-up by all parties following the meeting.
The week also offered master classes in:
Approaches for analysing microbiomes in RAS
Processing and analyses of RAS microbiomes
Water treatment in RAS
Biofilter function and effects on water quality in RAS
Management of particles in RAS
Fish Welfare in RAS
Data mining methods for prediction and classification in food science and beyond
Open science and open data/data management
Microbial management in RAS 
Included in the intensive programme was a very informative visit to Hiddenfjord, the Faroese partner, where it was possible to see the actual system and hear about their fish farm. The production is highly specialized and requires expertise from veterinarians to engineers and fish keepers. 
A big thank you to the organizers from FFVA who had been very busy making the meeting a success, taking care of all the details which are not apparent, but nevertheless makes the difference between success and disaster. And one thing is sure – the opening trip in rain and wind on the fjord in a beautiful old wooden ship – sending everyone into the dry suits - will be remembered for a long time.
 We look forward to the next meeting in Germany in May 2023.
Topics